Meaningful Experiences
Life Enrichment Services at Epic Enterprise are designed to emphasize personal growth and meaningful involvement. Individuals are supported on their journeys to discover new skills, gain confidence, and experience a sense of community. Epic hopes to create an environment that encourages maximum independence and the highest quality of life, health, and well-being.
Artistic Possibilities
Our multi-arts program presents life enrichment participants with the opportunity to engage with their world while they partake in activities, experience a sense of accomplishment, make decisions, and solve problems. Each day includes many artistic opportunities such as painting, fabric and clay art, papermaking, and experiencing music and movement.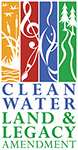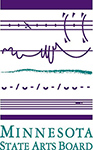 This activity is made possible by the voters of Minnesota through a grant from the Minnesota State Arts Board, thanks to a legislative appropriation from the arts and cultural heritage fund.
Empowerment Through the Senses
Our Sensory Room integrates the senses and empowers participants with a variety of challenging conditions, while supporting an environment that fosters focus and learning. Sensory stimulation can be matched and controlled to fit both the therapeutic and leisure needs of the individual.
Contributing to the Community
Epic seeks to create valuable ways for people with disabilities to interact and form relationships with members of the broader community. We offer a variety of volunteer opportunities for Epic participants, including delivering Meals on Wheels and playing with children at daycare. We foster engagement and interaction within the community through visits to other community locations, like the library, coffee shops, parks, and stores. We encourage volunteer involvement to assist with community engagement activities.