Be Part of the Epic Team
Epic Enterprise's mission is to invest in individuals with disabilities are they pursue opportunities to participate in the broader community. Our staff is dedicated to enriching the lives of individuals with disabilities and shaping a community that embraces diversity. A job at Epic is fulfilling for the employee and the individuals they serve and offers countless memories and unique experiences.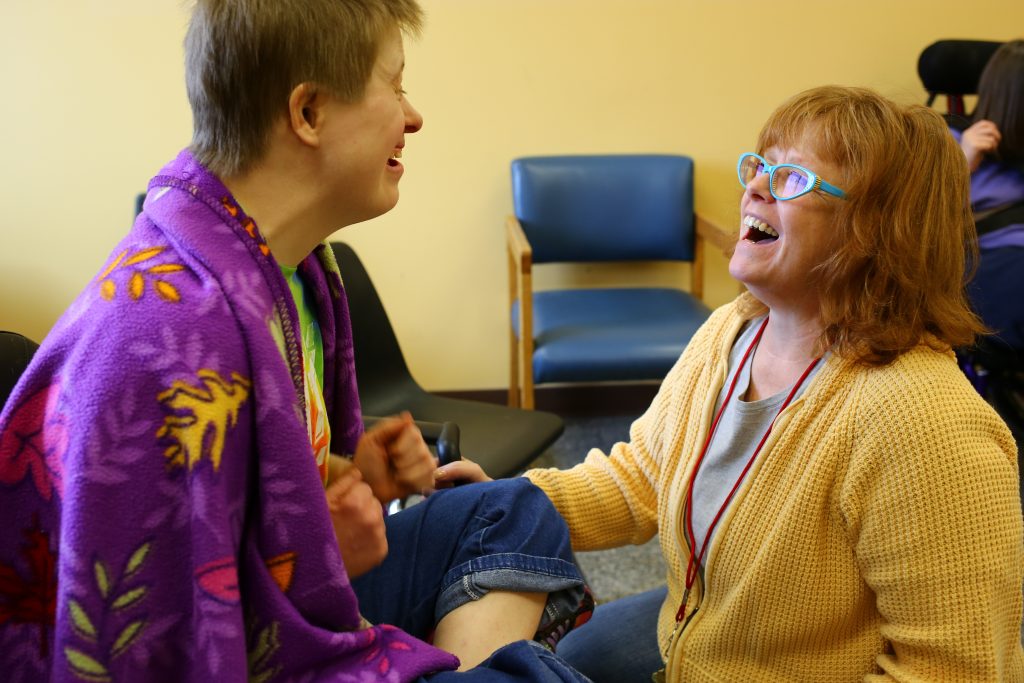 Current Openings
See below for current job openings at Epic Enterprise.
Job Coach/Personal Support Assistant

Hours: This position is available for a full time or part time basis.

Required Skills: High School Diploma or Equivalence.

Preferred Skills: One-year experience working with persons with developmental disabilities or related experience preferred.

Job Description:

Assists consumers in their personal cares (feeding, hygiene, toileting, grooming, first-aid, medication administration and mobility assistance) to meet individual needs and to support growth.
Teaches work skills and work habits to consumers, providing job coaching, guidance and support, to reach the individual's potential and desires.
Safely transports consumers or arranges transportation to and from Epic, work sites, and leisure activities to promote participation.
Supports connecting with others to encourage social interaction and participation.
Performs assigned tasks and physical interventions according to Epic's training and procedures to ensure consumer and personal safety.
Documents data of the individual's goals, medical interventions, significant behaviors, billing and timesheets for communication and service quality.
Implements developed supports and methods, providing input and feedback, so that the consumer's desired outcomes can be reached.
Communicates, educates and facilitates relationships with businesses in the community to provide quality work experiences for consumers.
Cleans building for safety and to maintain a pleasant work environment.
Maintains grounds as needed for appearance and safety.
Performs other duties as assigned.

Program Coordinator

Requirements:

Hours: Between 7:00-5:00, flexibility required, salaried position

Education: Bachelor's degree in human services or related field

Experience: Experience in behavior management and one year of supervisory experience

Licenses & Designations: QDDP, Valid Minnesota Class D Driver's License. Ability to complete First-Aid and CPR training through Epic.

Other:

Ability to respect others including people with disabilities
Ability to work in a team setting and demonstrate a positive attitude.
Ability to work independently.
Ability to represent Epic in a professional manner.
Ability to maintain confidentiality.
Ability to work with integrity and follow all laws and Epic policies.

Essential Job Functions:

1. Functions as designated coordinator, providing oversight of responsibilities assigned to Epic including:

coordinating services
maintaining effective communication with
residences, families and case managers
developing and maintaining positive working
relationships with residences, families and case managers
reviewing incident and emergency reports and implementing corrective action as necessary to reduce occurrences

2. Develops effective program plans and designs and uses data systems to measure effectiveness of service and supports.

3. Evaluates the effectiveness of service delivery, methodologies, and progress on the person's outcomes. Takes action necessary to facilitate the accomplishment of each person's desired outcomes.

4. Provides instruction, assistance and supervision to direct support staff:

assuring staff competency
ensuring the health, safety, and protection of rights of each person
ensuring the implementation of the
responsibilities assigned to Epic for each person.

5. Serves on supervisory team overseeing operations and programming:

to support Epic's strategic plan
to support daily functions of Epic, its staff and people receiving services.

Secondary Job Functions:

1. Fills in for Personal Support Assistants as needed for continuity of services.

2. Performs other duties as assigned.

Apply
Be part of a team that supports people with disabilities as they find meaningful employment and community involvement. Use the button below to apply. If you have any questions about applying or employment at Epic, please contact us.