Be Part of the Epic Team
Epic Enterprise's mission is to invest in individuals with disabilities are they pursue opportunities to participate in the broader community. Our staff is dedicated to enriching the lives of individuals with disabilities and shaping a community that embraces diversity. A job at Epic is fulfilling for the employee and the individuals they serve and offers countless memories and unique experiences.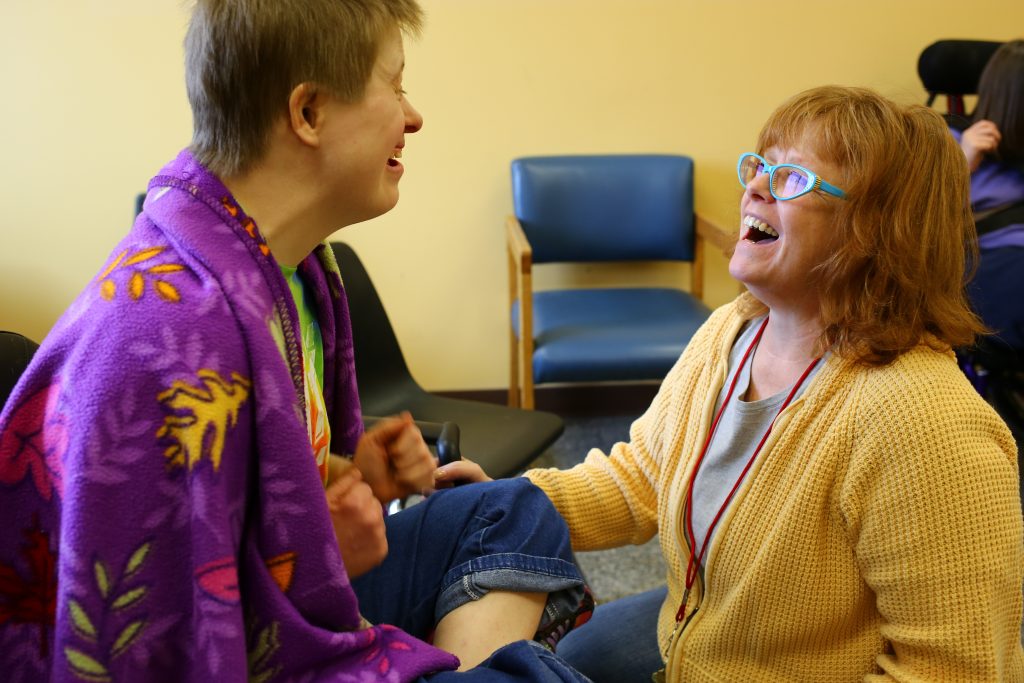 Current Openings
See below for current job openings at Epic Enterprise.
Direct Support Professional/Job Coach

STARTING PAY $15.00 +

MAKE A DIFFERENCE AT EPIC ENTERPRISE!

Epic staff encourage and support people with disabilities to live meaningful and rewarding lives.

Do you want to go home every night knowing you made a difference in a person's life?
Are you a compassionate person that enjoys helping others succeed?
Are you looking for a job that is both satisfying and rewarding but will leave your nights, weekends and holidays free?
Do you consider yourself a go-getter with a positive, upbeat attitude?

Then this is the job for you!

Working with adults with intellectual/cognitive disabilities.
As a Direct Support Professional, you will provide guidance and encouragement, through direct interaction with individuals receiving services.
You will support individuals to participate in work and/or volunteer and leisure activities that are important to them.
You will provide transportation to make it possible for them to go places.
You will maintain documentation, perform record keeping and participate in regular meetings and training.

Minimum Requirements:

Pass DHS background study
Valid Minnesota Driver's License
High school diploma or equivalent

Benefits: PTO, Paid holidays, Medical & Dental insurance, 401(k) plan with company match

Job Description

Provides personal care, which may include supports for physical/medical needs, support for emotional, behavioral and mental health issues or supports for individuals with sensory and community challenges.
Teaches work skills, social skills and/or provides supports for participants to engage in meaningful activities.
Safely transports individuals to and from Epic, work, and other community locations.
Supports connecting with others (peers, staff and people in the community).
Provides person-centered services, encouraging community participation, offering quality environments and facilitating healthy lifestyles.
Provides positive supports while minimizing need for use of aversive or deprivation procedures.
Documents data for outcome areas, medical interventions, significant behaviors/events, billing, etc. Communicates progress and/or challenges to the appropriate Epic staff to achieve desired outcomes.
Implements developed supports and methods, providing input and feedback, so that the consumer's desired outcomes can be reached.
Communicates, educates and facilitates relationships with businesses and community members to facilitate expanded community involvement.

Secondary Job Functions

Cleans building for safety and to maintain a pleasant work environment.
Maintains grounds as needed for appearance and safety.
Performs other duties as assigned.

Work Schedule

Full time:            30 hours or more per week      Part time: Less than 30 hours per week

Hours in range:  6:30 a.m. – 4:30 p.m.

Lunch:                 ½ Hour-unpaid (optional).  If supporting consumers, lunch break will be    paid.

Break:                  15 minutes-paid (when working more than a 4 hour shift), may need to                               be done with consumers assigned to supervise

Schedule is dependent on job assignment.

Overtime is strongly discouraged and must be pre-approved by supervisor.

Flexible schedule required with job coaching assignments.

Requirements

Education:     High School Diploma or Equivalence.

Experience:   One-year experience working with persons with developmental disabilities or related experience preferred.

Licenses:       Valid Minnesota Class D Driver's License and safe driving record

Ability to complete First-Aid and CPR training through Epic.

Other:             Ability to respect and treat with dignity each consumer and co-worker.

Ability to work in a team setting and demonstrate a positive attitude.

Ability to work independently.

Ability to lift 75 pounds.

Ability to represent Epic in a professional manner.
Apply
Be part of a team that supports people with disabilities as they find meaningful employment and community involvement. Use the button below to apply. If you have any questions about applying or employment at Epic, please contact us.