Be Part of the Epic Team
Epic Enterprise's mission is to invest in individuals with disabilities are they pursue opportunities to participate in the broader community. Our staff is dedicated to enriching the lives of individuals with disabilities and shaping a community that embraces diversity. A job at Epic is fulfilling for the employee and the individuals they serve and offers countless memories and unique experiences.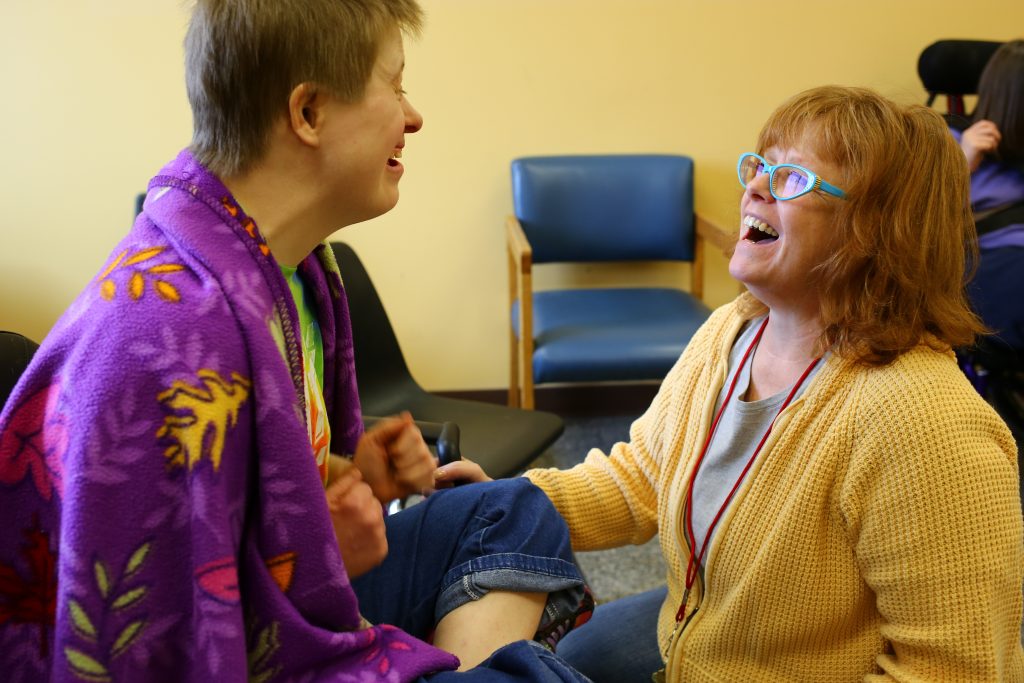 Current Openings
See below for current job openings at Epic Enterprise.
Executive Director

EXECUTIVE DIRECTOR JOB DESCRIPTION

The Executive Director is responsible for the successful leadership and management of Epic Enterprise.  The Executive Director reports to the Board of Directors.  With the Board, the Executive Director establishes and implements the strategic plan. The Executive Director also oversees all staffing, programs, policies, budgeting and finance, and community relationships.

Primary Duties and Responsibilities

 Leadership

Participate with the Board of Directors in developing a vision and strategic plan to guide the organization.

Identify, assess, and inform the Board of Directors of internal and external issues affecting the organization.

Act as a spokesperson for the organization.

Represent the organization in community activities.

Represent the organization in related or affiliated organizations such as government agencies, trade associations

Operational Planning and Management

Develop goals and objectives that work towards the strategic direction of Epic Enterprise.

Track and communicate progress of objectives.

Ensure the operation of the organization meets the expectations of persons served and their families, guardians, and employers.

Ensure the operation of the organization meets the expectations of licensing agencies, Rice County, and the Board.

Oversee the efficient and effective day-to-day operation of the organization.

Ensure that reporting and licensing requirements are met.

Program Planning and Management

Oversee the planning, implementation and evaluation of Epic's programs and services.

Ensure the programs and services offered contribute to Epic's mission.

Monitor the day-to-day delivery of the programs and services of the organization to maintain or improve quality.

Human Resources Planning and Management

Provide positive leadership to the organization and a cohesive, supportive culture that encourages employee engagement and positive staff morale.

Serve as the driver for the management team.

Determine staffing requirements for organizational management and program delivery.

Oversee the implementation of the human resources policies, procedures and practices.

Oversee the development of job descriptions for all staff.

Recruit, attract, develop and retain staff with the skills and characteristics to further the mission.

Ensure all staff receive orientation and ongoing training.

Implement a performance management process for all staff.

Ensure staff competencies.

Financial Planning and Management

Work with staff and the Board to prepare a comprehensive budget, and ensure implementation of the budget.

Oversee and recommend ways to secure adequate funding for the operation of the organization.

Administer the funds of the organization according to the budget and monitor the monthly cash flow of the organization.

Provide the Board with comprehensive, monthly reports on Epic's revenues and expenditures.

Ensure that Epic practices sound accounting procedures and complies with law regarding taxes and other withholding.

 Fundraising/Community Relations/Advocacy

 Lead the organization's fundraising activities including donor relations, grant writing, corporate and philanthropic support.

Research funding sources, oversee the development of fundraising plans and write funding proposals to increase the funds of the organization.

Communicate with stakeholders to keep them informed of the work of the organization and to identify changes in the community served by the organization.

Develop and maintain positive relationships and communication with government officials, community members, civic organizations, businesses, industry associations, and residential providers to help achieve the goals of the organization.

Risk Management

 Identify, evaluate, and communicate to the board the risks to the organization's people (persons served, staff, management, volunteers), property, finances, goodwill, and image and implement measures to control risks.

Ensure the Board of Directors and the organization carries appropriate and adequate insurance coverage.

Qualifications

Desired Background, Experience, and Qualifications

Progressive management experience in a nonprofit or related organization.

Background of successful human resources management, including hiring/selection, coaching and developing staff.

Experience building and maintaining a positive organizational culture.

Experience overseeing financial accounting and budgeting.

Background in fundraising, including grant writing, individual and corporate donor relations, philanthropic support and events.

Ability to create a vibrant brand and social media presence to broaden the organization's reach.

Connections and relationships in the nonprofit sector, including with partner and collaborating organizations, and related service providers.

Knowledge of, and experience with, service delivery to persons with disabilities.

Knowledge of current community challenges and opportunities relating to the mission of the organization.

Bachelor's or master's degree or comparable educational background in a related field.

Desired Qualities

Embrace Diversity, inclusion, and collaboration.

Active listener.

A visionary person willing to think outside of the box and beyond to work with the Board of Directors to fulfill and expand Epic's mission, vision and values.

Strong verbal and written communications skills.

Compensation and Benefits

Salary commensurate upon experience, and includes participation in the organization's comprehensive benefits plan.

To apply, please send a resume and cover letter to:

board.epicenterprise@gmail.com

OR

Epic Enterprise, Inc.

ATTN: Executive Director Search

430 Railway ST S

PO Box 186

Dundas, MN 55019

507-301-4790

Job Coach/Personal Support Assistant

Direct Support Professional (DSP) – Job Coach
Working with adults with disabilities
STARTING PAY $15.00 +

Are you a compassionate person that enjoys helping others succeed? Are you looking for a job that is both satisfying and rewarding but will leave your nights, weekends and holidays free? Do you consider yourself a go-getter with a positive, upbeat attitude? Then this is the job for you! Assist adults with intellectual/cognitive disabilities to succeed at their jobs. Provide support to people remotely or in our building as a Personal Support Assistant. As a Job Coach/Personal Support Assistant you will provide guidance and encouragement, through direct interaction with individuals receiving services. You will support individuals to participate in work and/or activities that are important to them. You will be required to maintain documentation, perform record keeping and participate in regular meetings and training. We have full-time or part-time openings for the right candidate. College students encouraged to apply.

Employees available to drive our bus for part of their shift earn extra pay.

Minimum Requirements:
• Pass DHS background study
• Valid Minnesota Driver's License
• High school diploma or equivalent
• Visit our website for a full job description, essential skills and requirements

Benefits: PTO, Paid holidays, Medical & Dental insurance, 401(k) plan with company match

Complete application at: www.epicenterpriseinc.org
Related keywords: direct support professional, dsp, caregiver, hiring immediately

Job Types: Full-time, Part-time

Pay: From $15.00 per hour
Apply
Be part of a team that supports people with disabilities as they find meaningful employment and community involvement. Use the button below to apply. If you have any questions about applying or employment at Epic, please contact us.