The 2019 Rice County Fair presented an opportunity for Epic Arts Learners to submit their work for competition in a variety of arts categories.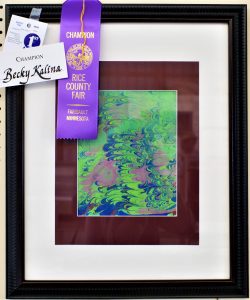 42 Epic Arts Learners submitted their art work with a total of 74 pieces being entered!  Epic was celebrated with 12 winners over all.  Congrats to Amanda Soular who got Reserve Champion for her clay cat toothbrush holder, Becky Kalina received Champion for her marble painting, Chris Carter 1st place for his water color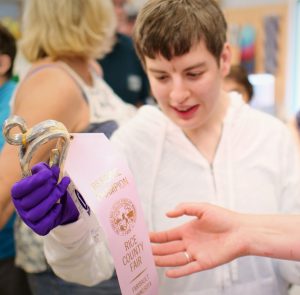 painting, Josh Brady 1st place for Tea Light Photo holder with Paint Dumb, and Frank Lundberg 1st place for his canvas fabric painting.  Congratulation to all arts learners  and winner!