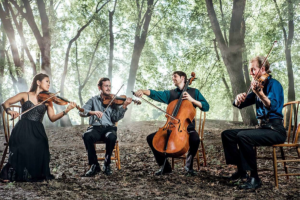 featuring Lux String Quartet
June 26th, 2018
10:00 – 11:00 am
Rejoice! Church
205 2nd ST S, Dundas MN
Sensory friendly concerts are an opportunity for individuals with disabilities to attend high quality fine arts experiences in an accommodating environment – free of the of stigma and rules that are required in typical concert settings.
This concert is free and an hour in length, so we encourage people with disabilities and children to attend. Whether you are a lifelong fan of classical music or a new listener, we invite you to explore the intimate and exciting world of chamber music with us!
 
This activity is made possible by the voters of Minnesota through a grant from the Minnesota
State Arts Board, thanks to a legislative appropriation from the arts and cultural heritage fund.