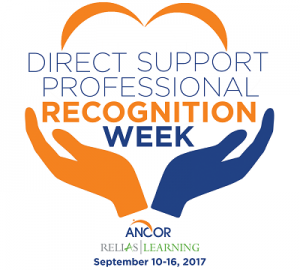 Epic Enterprise recognizes National Direct Support Professionals Week September 10 to 16.
 
Human service professionals are crucial to supporting people with disabilities in the community
 
To recognize the accomplishments and contributions made by direct support professionals to people with disabilities, Epic Enterprise and the Minnesota Organization for Habilitation and Rehabilitation are supporting Direct Support Professional Week, September 10 to 16.
"Direct support professionals are truly needed by the individuals they serve," said MOHR President Mike Burke.  "They are worthy of our respect, and our support."
Epic employs 45 direct support professionals to serve 120 individuals in and around Rice County.  With more than 100 disability service providers across the state, MOHR's mission is to promote and strengthen employment and life engagement opportunities as chosen by persons with disabilities.