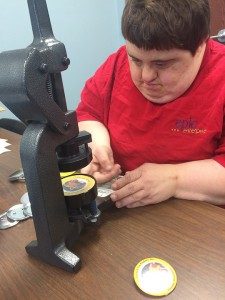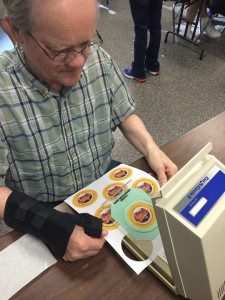 Epic workers to ride in the parade at the Rice County Steam & Gas Engine's annual event on Friday, September 4th. These participants worked very hard to assemble the 1000 buttons needed for this affair as part of their work program. They are invited to ride in the parade and will be recognized for their efforts.
Making event buttons for area businesses in the community is one of the services Epic Enterprise offers. The prices are competitive and the quality is guaranteed.
If you or someone you know is in need of custom buttons call Kasey David at 607.645.6800 and she will be happy to assist you.